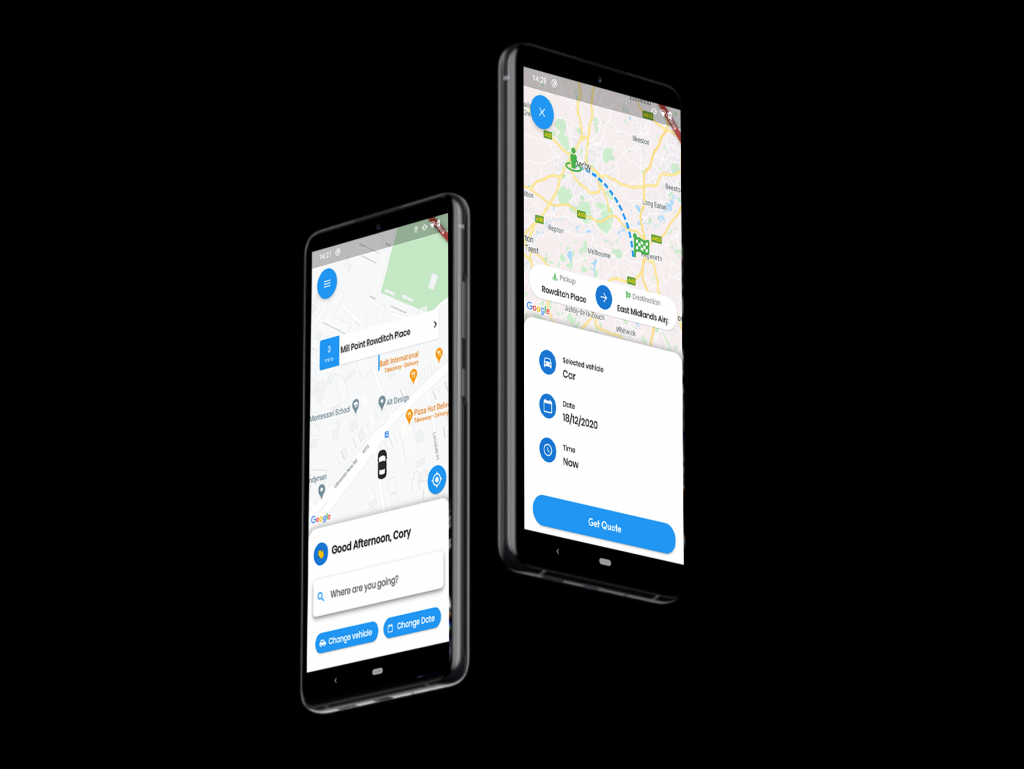 Dynamic, aesthetically pleasing and accessible to all.
Market new customers with your very own branded app, automate your bookings keeping overheads down. A slick easy to use app is essential for your modern day customer.
Enhanced communication is key. You want clear, straightforward communication with your customer. But you also want a system that is simple yet effective. Our Customer App delivers. Our Customer App is easy for customers to navigate and use and enables the customer to pick which driver, destination and location they want with ease. It is fully compatible with Windows OS and the latest android devices.